​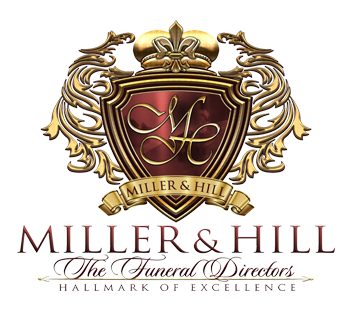 Discover exceptional service, stunning facilities and superior value—
Discover Miller & Hill Funeral Directors
We have discovered you're visiting our website and, you will find useful information about Miller & Hill Funeral Directors throughout.
Planning a funeral service is not an easy task—it requires making numerous decisions during the most difficult of times. Fortunately, we at Miller & Hill Funeral Directors offer the knowledge, personal service and experience necessary to help you arrange a truly meaningful life celebration for your loved one.
Our family provides a wide range of funeral services to meet your family's unique needs. Whether you prefer a traditional funeral, memorial service, immediate burial or cremation, or if you simply want to make preneed arrangements, your family can depend on ours in your time of need.

As you read through this brochure, do not hesitate to ask us for additional guidance. We will be glad to explain our funeral options and answer any questions you may have. Our expert staff is here to serve you any time—at no obligation or cost to you.
FIND OUR LOCATION